About Brooklyn
About Devri
I am a social media marketing expert and a freelance videographer. I specialize in helping entrepreneurs grow their brand while simultaneously providing them with a new way to express themselves. I have experience in various social media platforms, mostly YouTube as I love videography. I have over 3 years of experience in social media marketing, which includes a Bachelor's Degree in Communications with a concentration in Media Studies, and over 2 years of experience as a videographer and graphic designer. In my free time, I love to read, paint, and I also enjoy playing video games on my laptop!
About Brooklyn
"

Every great dream begins with a dreamer. Always remember, you have within the strength, the patience, and the passion to reach for the stars to the world!

"
Our Service
HOW CAN I HELP YOU
I am a graphic designer, videographer and social media marketer. I am driven by passion and creativity, backed up by professional work thanks to my studies and experience. Would you like to know how I can help your business? Keep reading!
SOCIAL MEDIA MARKETING
I am a social media marketing professional with 5 years of experience in the field and specialize in developing targeted content that is appropriate to different social media platforms. I have managed Facebook, YouTube and Twitter campaigns for various public figures, companies and organizations with significant success (ROI)
VIDEOGRAPHY
I am a videographer experienced in film, video production and photography. I have been working as a freelance videographer for the past four years and have been filming weddings, corporate events and more. I also have a YouTube channel with more than 2k subscribers. I offer competitively priced services with high quality work.
GRAPHIC DESIGN
I am a professional graphic designer using Photoshop, Illustrator and inDesign. I am proficient in web design, logo design, package design and illustration. I have developed a keen eye for creativity and detail. The creativity of my work is what clients appreciate the most.
Our Service
Clients
WHAT Clients SAID ABOUT MY WORK
The comments below are just a sample of the people whom I happily collaborated with, and I believe I helped them grow and provide .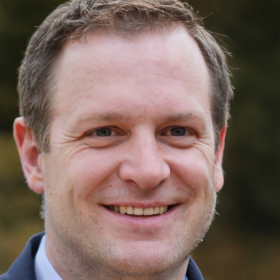 "Devri helped with the social media marketing and content creation of our cocktail bar, which increased its post reach, popularity and customers obtain via social media!"
"A common friend told us about Devri. After having a chat, we decided to try and give her the opportunity to manage our social media pages, youtube channel, and shoot some fresh videos and images of our place. The result has been truly above expectations, both in terms of visuals and new traffic! A pleasure and long-lasting partnership"
"Devri creates content for my beauty saloon, which then she uploads to YouTube, Instagram and Twitter. Despite the super nice quality, she clearly has some deep social media marketing skills as my pages are growing more than ever! Thanks xo"
Clients
WHAT I AM GOOD AT
I am able to showcase my professional graphic and social media marketing skills, but what I am most proud of is my and skills.
COMMUNICATION RESPONSIVENESS